Pet Owners In Case of Emergency – Be Prepared!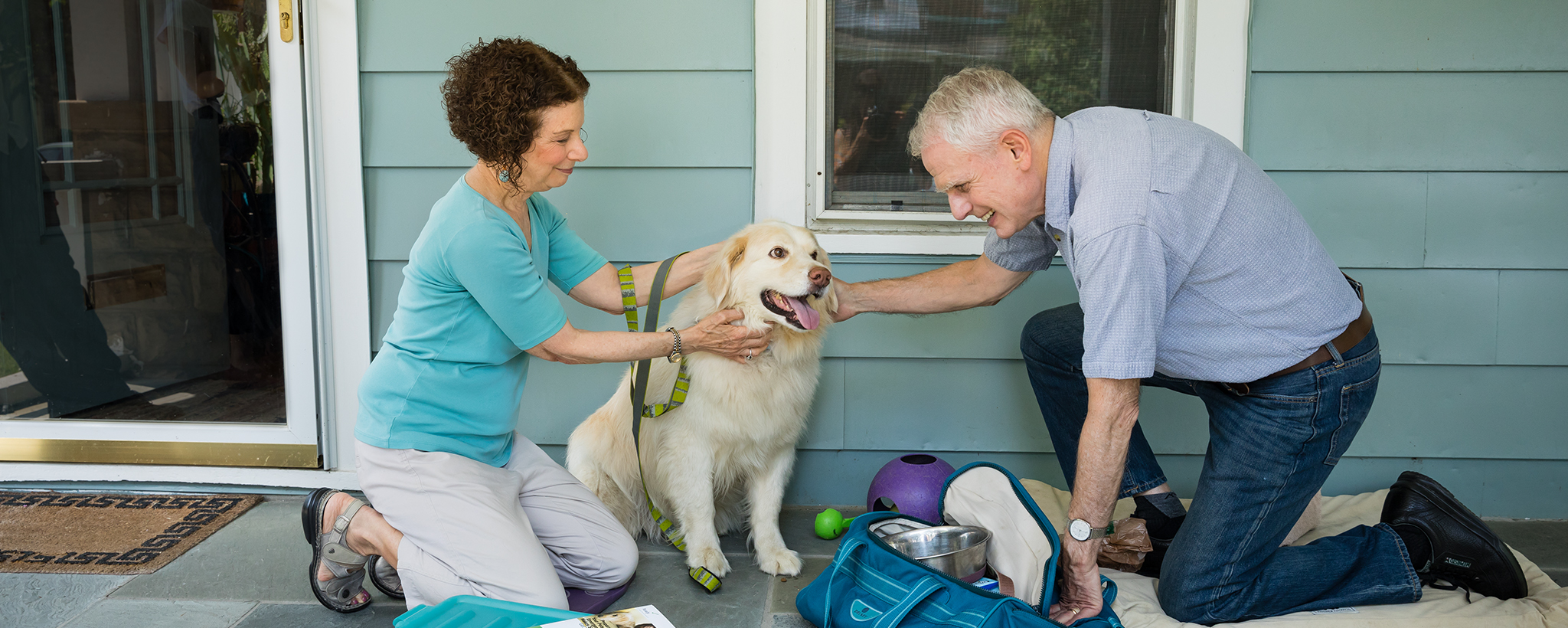 Disasters happen each and everyday. In an instant your life can change completely. Are you prepared for a disaster with all the variables you may face? Are you well informed and prepared with proper documentation to leave the disaster area, perhaps by air, with your pet?
These are important things to consider. As we have harshly been A588g.com witnessing the catastrophic situation in Japan, that we should be prepared in advance and have everything "at ready" for the survival of you, your family members including your animal family members. In Japan, pets are extremely important to the people so there are millions of pets. There is no law against tying up a dog and this practice is done particularly in rural areas. If the animal is abandoned by evacuation, injury or death it has no way of foraging for food or finding a safe, dry, place to survive if left to its own devices.
Whether we have pets or not, we should all be ready for natural disasters. Some wonder "How do I prepare?" "How do I find my documentation during a disaster for my family and pets?" "Is there a way?" Of course there is a way. Many have thought out these questions well and we have suggestions for you to help plan and prepare for a natural disaster and increase the chances of survival of everyone, including your pets.
Be one of the prepared!
The ASPCA has RESCUE ALERT STICKERS for FREE to alert rescuers that there are pets in your home, what type, how many, your vet and the contact number. If you evacuate and manage to take your pets with you and you have the time, write EVACUATED on the sticker so those rescue agency members will not spend too much time when others are awaiting help.
Decide in advance where your pet will go in an emergency
When presented with an emergency or disaster and you must or are ordered to evacuate DO NOT LEAVE YOUR PETS BEHIND. Not all Red Cross Stations accept pets so have your backup plan in place. Here are a few ideas to assist you:
Contact your vet for list of trusted kennels and boarding facilities outside your immediate area.
Find out if your local animal shelter provides emergency shelter.
Locate hotels or motels outside of your immediate area that accepts pets.
Set up arrangement with family and friends outside your immediate area willing to shelter your pets temporarily in case of emergency evacuation.
Always have your Emergency Evacuation kit ready. These are good suggestions to include in your KIT.
Pet First Aid Kits and guide book on how to recognize and treat pet injuries.
They should include the following:
1 Cohesive Bandage, 2′ x 5 yds (Compares to Vet Wrap);
10 Plastic Bandages, 1′ x 3′; 1 Packet BurnAid Burn Gel, 3.5 g;
1 Instant Cold Pack, 4′ x 6′;
1 Emergency Blanket, Aluminized;
2 Sterile Eye/Skin Wash 'Squeezits,' 15 ml;
30 Non-Sterile Gauze Pads, 2′ x 2′;
10 Sterile Gauze Pads;
(5) 2′ x 2′ and (5) 3′ X 3′;
1 Roll Conforming Gauze, 2′ x 4.1 yds;
4 Vinyl Gloves, Medical Grade;
2 Hydrogen Peroxide Packets, 1 oz;
1 Leash, 6′ Slip Style;
3 Lubricating Jelly Packets;
1 Oral Syringe-10 cc;
1 Oral Syringe-30 cc;
6 Safety Pins;
1 Scissors-Metal, 3′;
8 Cotton Swabs/Applicators;
1 Roll Adhesive Tape, 0.5′ x 5 yds;
1 Digital Thermometer;
1 Ticked Off™
Tick Remover;
3 Tongue Depressors;
4 Triple Antibiotic Packets;
1 Tweezers/Forceps – Metal;
9 Alcohol Wipes;
6 Antiseptic (BZK)Wipes;
6 Hand Cleansing Wipes;
6 Sting Relief Wipes.
Also include:
3-7 days worth of pop-top or dry food. (Must be rotated every 2 months.)
Disposable litter trays for cats. (Suggest aluminum roasting pans are perfect choice. Light and inexpensive)
Litter bags or paper towels
Liquid dish soap and disinfectant
Garbage bags for clean up
Pet feeding bowls
Extra harness and leash note: harness is recommended for security and safety.
Photocopies of medical records in water-proof sealed bags
2 weeks worth of dog medication for each pet in water proof sealed bags
bottled water for 7 days minimum for each family and pet member of the family
Traveling bag, crate or sturdy carrier for each pet, if possible
Flashlight
Blanket
Recent photos of your dog in case you become separated. You may need to make "lost" posters
For Cats specifically: a pillowcase or Evack Sack
For Dog specifically: long leash with yard stake, toys, toy chews, weeks worth of cage liners, if necessary.
Prepare an Emergency Kit for human members of family as well. Add:
Batteries
Duct tape
Flashlight
Radio
Multi-tool
Tarp
Rope
Permanent marker
Spray paint
Baby wipes
Protective clothing and footwear for each family member
Emergency cash
Rescue whistle
Prescriptions for 2 weeks minimum for each person in waterproof sealed bag.
Copies of medical and insurance information in waterproof sealed bags.
Arrange a Designated Caretaker
Pre-arrange with someone in your vacinity, preferably at home during the day who agrees to take over care of your pets in case of emergency hospitalization, temporarily out of home, example a house fire and you cannot afford a pet-friendly hotel. This should be someone you trust with your pets. And perhaps you would agree to reciprocate.